Why Choose Health Plus Dental?
Health Plus Dental Services
Are You Interested in a Specific Procedure?
We provide in-house care for most dental treatments minimizing the need for a referral required to an outside clinic.
Welcome to Health Plus Dental Centre
Your Midnapore Family & General Dentist
Thank you for considering Health Plus Dental Centre for all your dental needs! Our Southeast Calgary clinic is conveniently located at 290 Midpark Way SE, Suite 205, inside of the Health Plus Medical Centre in Midnapore. Free parking is located on site, in the medical building's parking lot.
Health Plus Dental Centre Services for Your Entire Family
Dr. Roger Chen along with his team of dental professionals, are pleased to offer Calgarians complete General Dentistry, Family Dentistry, and Children's Dentistry options. We also provide other General Dental services such as Emergency Dentistry, Dental Crowns & Dental Bridges. Orthodontic Dentistry services including Invisalign Braces, Sedation Dentistry, Dental Implants, Root Canal Therapy and Wisdom Teeth Extraction.
We aim to provide a superior level of comprehensive dentistry, while offering a comfortable, friendly, and warm environment at each and every visit. We are able to accommodate English, Mandarin, and Cantonese speaking patients.
At Health Plus Dental Centre, our dental team always welcomes new patients, their families, and their friends!
No referral is necessary!
We want to be your SE Calgary Dentist of choice in Midnapore!
Call us at (403) 254-1300 to book your new patient consultation today
Providing Family, Restorative, Cosmetic and General Dentistry Services to Southeast Calgary, South Calgary, Midnapore, Shawnessy, Sundance, Somerset, Millrise, Shawnee Slopes and Surrounding Areas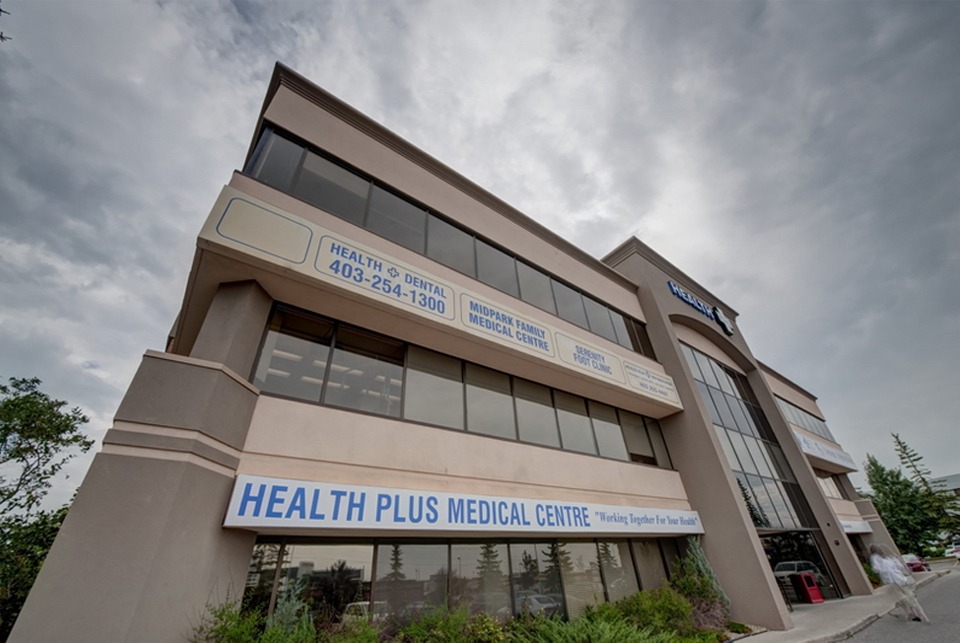 Why Choose Health Plus Dental?
Direct Insurance Billing Available
Follows Dental Fee Guide (for basic services)
Accepting New Patients
No Referral Required
Extended Evening & Weekend Hours
Open Early Mornings
Convenient Location
Free Parking
2nd Opinions
Speaks Mandarin, Cantonese, Hindi & Punjabi
More Great Reasons To Choose Health Plus Dental!
Quality Patient Centered Service
Gentle Caring Dentist's
Offering Affordable Dental Care
Experienced Compassionate Staff
Team Speaks Mandarin and Cantonese
Sedation Options for Nervous or Anxious Patients